Adventures of Tintin Series 24 Books Collection Set by Herge Tintin in America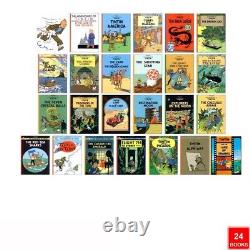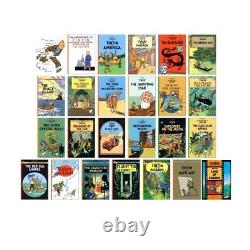 Tintin in the Land of the Soviets. The Crab with the Golden Claws.
The Secret of the Unicorn. Tintin and the Lake of Sharks. Hergé's classic comic book creation Tintin is one of the most recognisable characters in children's books. These highly collectible editions of the original 24 adventures will delight Tintin fans old and new. Perfect for lovers of graphic novels, mysteries and historical adventures.
The Adventures of Tintin continue to charm more than 90 years after they first found their way into publication. The Adventures of Tintin are among the best books for readers aged 8 and up. Herge (Georges Remi) was born in Brussels in 1907.
Over the course of 54 years he completed over 20 titles in The Adventures of Tintin series, which is now considered to be one of the greatest, if not the greatest, comics series of all time.