An Anderson & Costello Mystery Series 1-12 Books Collection Set by Caro Ramsay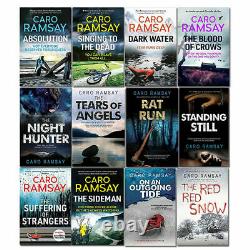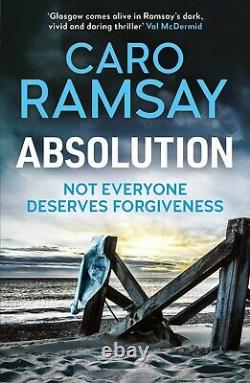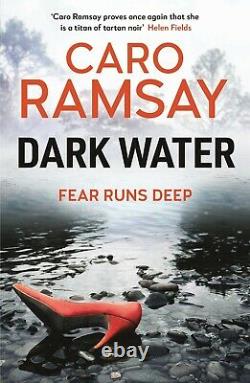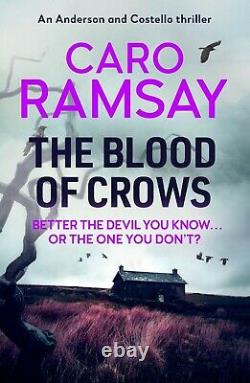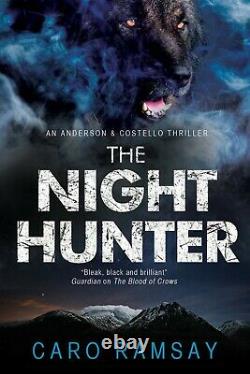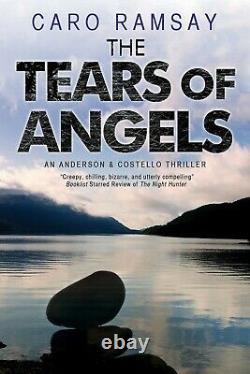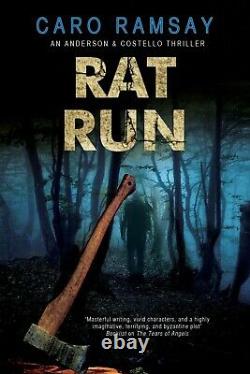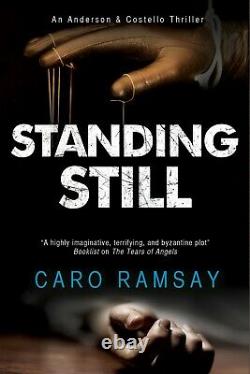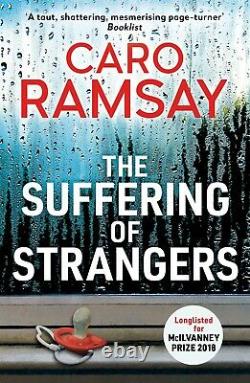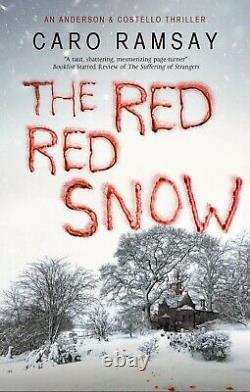 An Anderson & Costello Mystery Series 1-12 Books Collection Set by Caro Ramsay. The Crucifixion Killer is stalking Glasgow, leaving victims' mutilated bodies in a Christ-like pose. DCI Alan McAlpine is drafted in to lead the hunt, supported by local officers DI Anderson and DS Costello. It is the run-up to Christmas when two seven-year-old boys are abducted from the streets of Glasgow. For DI Colin Anderson the case is especially disturbing, because the boys look so much like his own young son Peter.
In the attic of a deserted tenement, the body of a criminal is found hanging with his face horribly disfigured. Investigating officers DI Anderson and DS Costello believe he was a suspect in the decade-old rape and attempted murder of a young student.
There are other similar cases on file. As his seemingly clear-cut conviction of paedophile Skelpie Fairbairn is declared unsafe, Anderson finds himself under investigation. Pressure on the DI mounts as an elusive criminal mastermind known as the Puppeteer seems to be the link in a series of alarming events: a gangster torched alive; a teenage boy tortured then dropped off a bridge; and the suicide of a cop working on a decades-old, unsolved child kidnapping. Evie McCulloch's sister Sophie has been missing for 57 days.
She went out for a run - and never came home. Elvie's efforts to find out what happened to Sophie, and to the other local missing girls, will find her pitted against a terrifying enemy. Someone who has killed before, someone who will kill again. Someone they call The Night Hunter. A few days before the summer solstice, a 92-year-old woman is found burned to death in her home. On the same day, a man's mulilated corpse is discovered in a field, his arms ripped from their sockets, a Tarot card depicting The Fool inserted in his mouth. Detectives Anderson & Costello discover there may be a connection between the two deaths. In August 1992, a mother and her two young sons were brutally murdered in the woods behind their home. The victims' neighbour Andrew Gyle was convicted of the crime and sentenced to life imprisonment.
Now, 23 years later, a macabre discovery throws new light on the case. Could there have been a shocking miscarriage of justice? Homeless heroin addict, Paige Riley, is missing. Whilst people celebrate the West End Festival, a woman is found claiming to have been abducted by aliens.
Before DCI Anderson and DI Costello can find out, a body is discovered and a depraved killer has taken advantage of the busiest day of the year to carry out a gruesomely macabre plan. DI Costello faces a disturbing child abduction case; a six-week-old has been stolen and replaced with another baby.
The swap took cold and meticulous planning, so Costello treads the seedy, Glaswegian backstreets for answers. She's convinced that more than one young life is at stake.
Inside a beautiful Victorian family home in Glasgow's West End, a mother and her young son are found brutally murdered. DI Costello is furious and knows exactly who did it, George Haggerty, the husband and father. The only problem is that Haggerty has a cast-iron alibi - the police themselves caught him speeding on the A9 at the time of the murders. But Costello can't let it go. Determined to expose Haggerty as a ruthless killer, she's gone solo. Two bodies are discovered at a cottage in a remote highland glen: one in the kitchen; the other sprawled outside in the snow. The killer would appear to have arrived and left without leaving a trace, not even a footprint in the snow. As the snow piles higher, detectives Anderson and Costello put their wits to solving a seemingly impossible crime. The body is found in the early hours of the morning, drifting lifelessly on the outgoing tide.
Twenty-three-year-old medical student Aasha Ariti had been enjoying a night out to celebrate the end of lockdown. Anthony Poole, the last person to have seen her alive, is the prime suspect. This item is in the category "Books, Comics & Magazines\Books". The seller is "koblit2018" and is located in this country: GB.
This item can be shipped to United Kingdom.
Features: Collection/Box Set
Format: Paperback
Subject: Crime, Thrillers & Mystery
Topic: Books
Book Series: Mystery Series
Personalise: No
Country/Region of Manufacture: United Kingdom
Ex Libris: No
Language: English
Character: Non
Publication Year: 2020
Book Title: An Anderson & Costello Mystery 1-12 books set
Intended Audience: Adults
Author: Caro Ramsay
Signed By: No
Narrative Type: Fiction
Publisher: Severn House
Signed: No
Genre: Crime & Thriller
Type: Collection
ISBN: 9789124163174