Rough Forged German Ww2 G-43 Rifle Sniper Scope 2 Volume Reference Book Set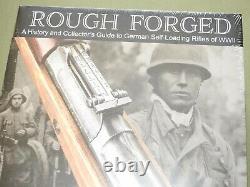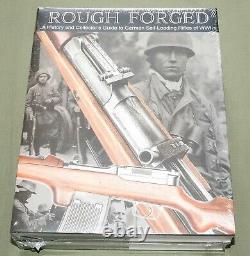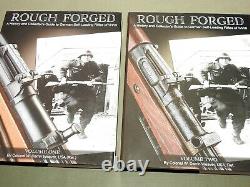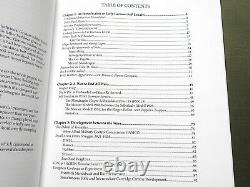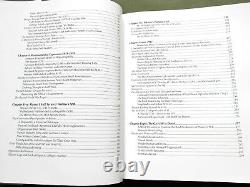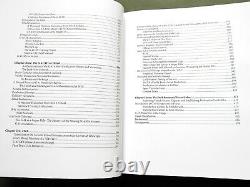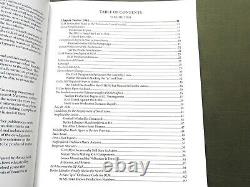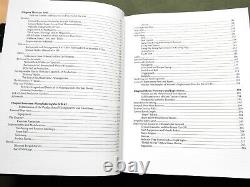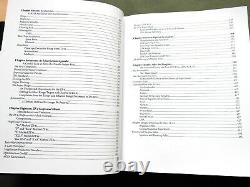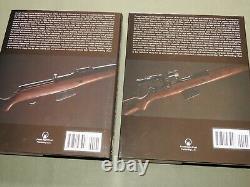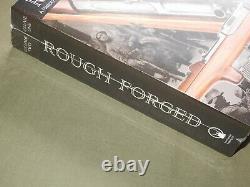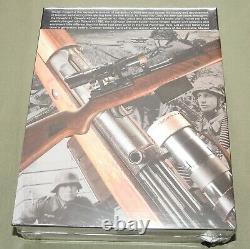 The world had never seen an army like the German army of WW2; as Winston Churchill once said, If it is to live in peace it must never see another. In the late 1930s, the German military sought to replace the venerable bolt action Mauser with a new self-loading, semi-automatic rifle. The outbreak of war after their invasion of Poland in September 1939 shelved the idea until 1941, when two legendary German arms makers, Walther and Mauser, were invited to submit trial models for the new rifle. German Ordnance specified a few design features: the barrel could not be drilled for a gas port, meaning it had to use a gas trap or "Bang" system, it could not have any external moving parts when fired, and had to be usable as a bolt action if the automatic mechanism failed.
Mauser followed the specs exactly and submitted the G-41(M), whereas Walther deviated, utilizing a reciprocating bolt handle and partially uncovered bolt group, and submitted the G-41(W). At the end of the trial, the G-41(W) was chosen, as Mauser's weapon proved heavy, costly, delicate, and not particularly well balanced. The G-41(W) was soon adopted as the G-41, but experience on the Eastern Front revealed the Soviet Tokarev SVT-40 service rifle featured a superior action, and was better liked by German soldiers, who used captured examples at every turn. In 1943, the German military adopted the G-43 (eventually re-designated the K-43), which kept the complex but workable bolt from the G-41, and took the short stroke gas piston action of the SVT-40. Some 400,00 G-43s were produced by war's end, and many of those had roughly finished receivers to save on manufacturing time and cost. The G-43 has been of great interest to collectors for decades, leading Colonel W. Darrin Weaver to write an authoritative two volume reference book set on the subject in 2020, released by the publisher just a few months ago.
This "ROUGH FORGED" GERMAN WW2 G-43 RIFLE SNIPER SCOPE 2 VOLUME REFERENCE BOOK SET is in MINT, unread, new in the wrapper condition, with absolutely no rips, holes, tears, or damage of any kind. Most interestingly, it boasts elegantly illustrated dust jackets over hardcovers along with an artful slip sleeve, and sports 905 pages full of descriptive text, period pictures, and color photographs of 1930s Mauser and Walther Self-Loading Rifles (SLRs), the Mauser G-41(M), the Walther G-41(W), Soviet SVT-40 rifles and PU sniper scopes, many K98ks and FG42s, all kinds of ZF. 4 sniper scopes and carrying cases, wonderful details on G-43 receivers, actions, bolts, triggers, sears, butt plates, dust covers, barrels, stocks, standard and experimental mags, ammo pouches, slings, muzzle covers, cleaning rods, manuals, and much, much more.
A beautiful example of a "ROUGH FORGED" GERMAN WW2 G-43 RIFLE SNIPER SCOPE 2 VOLUME REFERENCE BOOK SET. The item "ROUGH FORGED GERMAN WW2 G-43 RIFLE SNIPER SCOPE 2 VOLUME REFERENCE BOOK SET" is in sale since Sunday, May 9, 2021. This item is in the category "Collectibles\Militaria\WW II (1939-45)\Original Period Items\Germany\Personal, Field Gear".
The seller is "abramsantiques" and is located in Claremont, California. This item can be shipped worldwide.