Steel Brothers Saga Series 1 and 2 6 books collection set Craving, Burn, Melt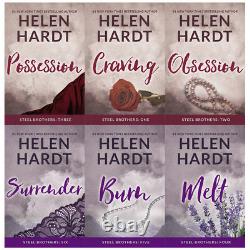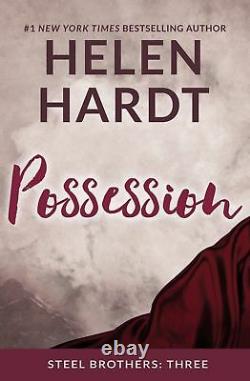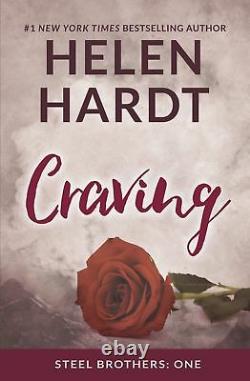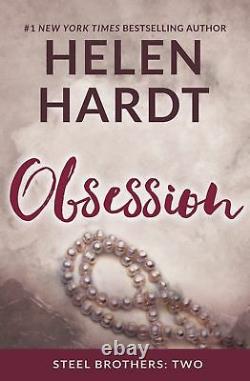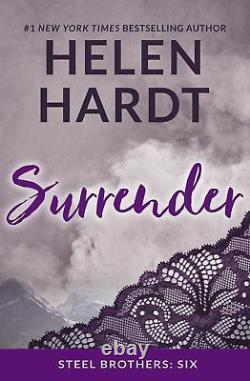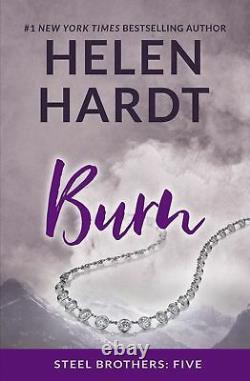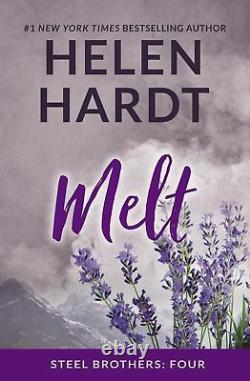 Ade Roberts is in love with Talon Steel but no longer welcome in his home. While she resolves to move on, she still longs for the passion she and Talon shared and when her boss asks her to dig up information on the Steels, she s only too happy to comply.
Talon and his brothers are hiding something, and Jade is determined to find out what it is. The moment Talon saw Jade he wanted her, ached for her, craved her and now his desire has become his obsession. He knows she deserves better than his broken soul, but he can t stay away from her, and he finally confesses his love. If he and Jade are to have a future, he knows he must make peace with the dark shadows and horrors of his past. But as Talon begins his journey of healing, Jade uncovers some startling secrets Books Collection.
Jade Roberts s love for Talon Steel is the real deal, and she s more determined than ever to help him come to grips with whatever is haunting him. To that end, she continues her investigation of the Steels and unknowingly attracts some dangerous foes from their shrouded history.
Talon loves Jade deeply and longs to possess her forever, so he faces his worst fears and exposes his rawest wounds in an attempt to heal. The road is icy and treacherous, but if he perseveres and comes out whole on the other side, he ll finally be worthy of Jade s love.
The untamed passion between the two still blazes, but as the horrors of Talon s past resurface, Jade and Talon aren t safe Books Collection. After being left at the altar, Jade Roberts seeks solace at her best friend's ranch on the Colorado western slope. Her humiliation still ripe, she doesn't expect to be attracted to her friend's reticent brother, but when the gorgeous cowboy kisses her, all bets are off. Having never fully healed from a horrific childhood trauma, he simply exists, taking from women what is offered and giving nothing in return...
Until Jade Roberts catapults into his life. She is beautiful, sweet, and giving, and his desire for her becomes a craving he fears he'll never be able to satisfy. Passion sizzles between the two lovers... But long-buried secrets haunt them both and may eventually tear them apart. Jonah Steel has fallen in love with Melanie Carmichael but still lives with the guilt that consumes him as he tries to unravel the mystery of his family's past.
A new threat has surfaced, and he finds himself trapped in a web of deceit and lies. Melanie loves Jonah but has yet to surrender completely to his needs.
Meanwhile, a new friend uncovers more information and more questions. While the ghosts of Melanie's past still hover around her, she joins Jonah on his quest for answers.
Together, they vow to find the truth. But the deeper they dig, the more danger they uncover... And Jonah's life hangs in the balance. Jonah Steel is knee deep into trying to solve the mystery surrounding his family and his brother's abduction, and the arrival of his best friend has complicated the situation... Although not as much as his infatuation with his brother's therapist, Dr.
The quiet humility of the blond beauty has him enthralled, and he burns for her as he never has for any woman. Melanie Carmichael is intelligent and driven, yet filled with regret. She has fallen in love with gorgeous Jonah Steel, but fears she may never be able to tell him. The demons from her past have come for her...
And she may not get out alive. Jonah Steel is intelligent, rich, and hard-working. As the oldest of his siblings, he was charged by his father to protect them. He failed in the worst way. Melanie Carmichael has her own baggage.
Although the renowned therapist was able to help Jonah s brother, she is struggling with feelings of inadequacy. When the oldest Steel walks into her office seeking solace, she can t turn her back.
As Melanie and Jonah attempt to work through their issues together, desperately trying to ignore the desire brewing between them, ghosts from both their pasts surface and danger draws near. 9781943893195 9781943893171 9781943893188 9781943893232 9781943893249 9781943893256.
This item is in the category "Books, Comics & Magazines\Books". The seller is "thebookbundleukk" and is located in this country: GB.
This item can be shipped to United Kingdom.
Features: Collection/Box Set
Format: Paperback
Series: Steel Brothers Saga
Subject: Fiction
Illustrator: Helen Hardt
Topic: Romantic Suspense (Books)
Book Series: Steel Brothers Saga Series
Personalise: No
Burn (Steel Brothers Saga): Melt (Steel Brothers Saga)
Country/Region of Manufacture: United Kingdom
Ex Libris: No
Craving (Steel Brothers Saga): Surrender (Steel Brothers Saga)
Language: English
Character: Non
Publication Year: 2017
Subject 2: Romance
Book Title: Steel Brothers Saga Series 1 and 2
Intended Audience: Young Adults
Author: Helen Hardt
Signed By: Non
Narrative Type: Fiction
Obsession (Steel Brothers Saga): Possession (Steel Brothers Saga)
Title/Series: Steel Brothers Saga Series 1 and 2 : 6 books
Publisher: Waterhouse Press
Inscribed: No
Signed: No
Genre: Romance
Type: collection
ISBN: 9789123650620