The Gameknight999 Collection Set S, Cheverton, Mark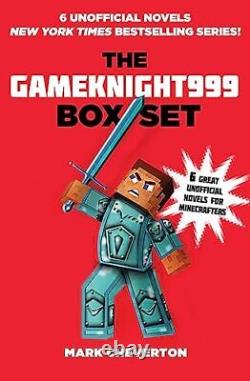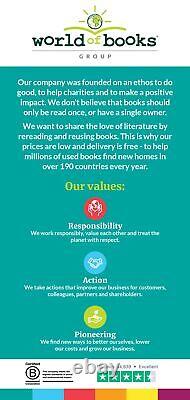 Can't find what you're looking for? The Gameknight999 Collection Set: Six Unofficial Minecrafter's Adventures.
The Gameknight999 Collection Set: Six Unofficial Minecrafter's Adventures The Cheap Fast Free Post. New York Times Bestselling author.
Six exciting adventures for boys and girls who love Minecraft. Gameknight999 loves Minecraft, but when one of his father's inventions teleports him into the game, Gameknight is forced to live out a real-life adventure inside a digital world. Stuck in Minecraft, he discovers the game's best-kept secret, something not even its programmers realize: the creatures within the game are alive! Over the course of six adventure novels, Gameknight999 battles zombies, spiders, ghasts, endermen, creepers, and even the infamous Herobrine as he tries to keep himself and his friends alive and fights to stop the enemies of Minecraft from taking over the game and escaping into real life.
Included in the box set are the following novels: Invasion of the Overworld, Battle for the Nether, Confronting the Dragon, Trouble in Zombie-Town, The Jungle Temple Oracle, and Last Stand on the Ocean Shore The bestselling Gameknight999 books are action-packed tributes to the worldwide gaming phenomenon of Minecraft, and each novel is filled with your favorite characters, biomes, and creatures from the actual game. The Gameknight999 Box Set is the perfect gift for any Minecraft fan. This adventure series is created especially for readers who love the fight of good vs. Evil, magical academies like Hogwarts in the Harry Potter saga, and games like Minecraft, Terraria, and Pokemon GO.
Sky Pony Press, with our Good Books, Racehorse and Arcade imprints, is proud to publish a broad range of books for young readers-picture books for small children, chapter books, books for middle grade readers, and novels for young adults. Our list includes bestsellers for children who love to play Minecraft; stories told with LEGO bricks; books that teach lessons about tolerance, patience, and the environment, and much more. While not every title we publish becomes a New York Times bestseller or a national bestseller, we are committed to books on subjects that are sometimes overlooked and to authors whose work might not otherwise find a home.
Please note, the image is for illustrative purposes only, actual book cover, binding and edition may vary. Our poly packaging is made with 30% recycled plastic content and is made in the UK. It has a LDPE 04 logo on it, which means that it can be recycled with other soft plastic (such as carrier bags). Our cardboard packaging is also 100% recyclable and can be recycled kerbside.
We are committed to ensuring each customer is entirely satisfied with their puchase and our service. If you have any issues or concerns please contact our customer service team and they will be more than happy to help. We offer great value books on a wide range of subjects and we have grown steadily to become one of the UK's leading retailers of second-hand books. While we do our best to provide good quality books for you to read, there is no escaping the fact that it has been owned and read by someone else before you.
World of Books Ltd sells quality used books at competitive prices to over 2 million customers worldwide each year. We want your experience with World of Books Ltd to be enjoyable and problem free. Started by a group of dedicated book lovers, over the past 8 years World of Books Ltd has seen the inventory grow from 1000 to over 1 Million books in stock. We appreciate the impact a good book can have.
We know the excitement of a new page turner, or the familiar joy of an old favourite. We all like the idea of saving a bit of cash, so when we found out how many good quality used books are out there - we just had to let you know! All of our books are checked for quality before they go on sale and we like to think that our prices mean that no book is beyond your budget. At World of Books Ltd we are committed to minimising our environmental impact. Each month we recycle over 2.3 million books, saving over 12,500 tonnes of books a year from going straight into landfill sites.
All of our paper waste is recycled and turned into corrugated cardboard. We believe that it is a travesty to simply throw away a used book when there is nothing wrong with it - we believe in giving each book the chance of finding a new home.